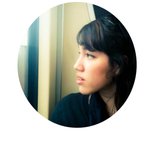 Bravo Image
Welcome to the new Bravo Image Store! I'm Brenda Bravo, photographer of these art pieces you see available here, but I have many more on my www.facebook.com/bravoimage and www.flickr.com/bravoimage pages! Any special requests of images you'd like me to put in the store, please send an email to: bravoimage@gmail.com. And don't forget to check out the official website at www.bravoimage.com. Thanks for stopping by! All images are digital photographs and are copyright Brenda Bravo and Bravo Image, all rights reserved. Bravo Image joined Society6 on April 1, 2013
More
Welcome to the new Bravo Image Store!
I'm Brenda Bravo, photographer of these art pieces you see available here, but I have many more on my www.facebook.com/bravoimage and www.flickr.com/bravoimage pages! Any special requests of images you'd like me to put in the store, please send an email to: bravoimage@gmail.com. And don't forget to check out the official website at www.bravoimage.com. Thanks for stopping by!
All images are digital photographs and are copyright Brenda Bravo and Bravo Image, all rights reserved.
Bravo Image joined Society6 on April 1, 2013.