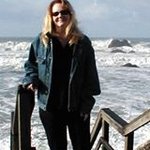 Brenda Starr
Brenda Starr is a digital artist who has a passion for creating art on computer that often times features her photography. "When I'm taking a photograph, feeling the pulse of the trigger, I'm also getting an idea of how I will use the image in creating art." "Sometimes it's magic....and sometimes it's a great challenge to arrive at a finishing point".
However, music seems to be the key...the mood of music is a life saver for Ms. Starr, as she often listens to new age piano, classical or classic rock when creating what she does.
"I'm in an endless love affair with color, shape and texture...I also experience a healing from art... both when I create it and when others claim they gain a healing from it as well."
Brenda Starr is also a Reiki Master.
Read more