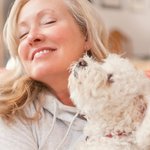 Brenda York
As far back as I can remember, I have drawn and painted faces. In fact, there is much evidence pointing to the fact that I spent an inordinate amount of time drawing Sister Mary Francis' pinched face in 3rd Grade instead of paying attention in math class. Recently, I've been interested in deconstructing the architecture of the face to see how far I can abstract it and still capture the intangible human qualities. I am drawn to rich, vibrant color and a whimsical, narrative approach to painting. My characters are quirky people painted with a sense of sophistication. The backgrounds of my paintings are typically thick, saturated pigment applied with a palette knife. I then draw back into the paint with symbols and words adding a linear and textural quality to the surface. I sometimes even include those elusive math symbols. Sister Mary Francis would be proud. Brenda York joined Society6 on March 27, 2014
More
As far back as I can remember, I have drawn and painted faces. In fact, there is much evidence pointing to the fact that I spent an inordinate amount of time drawing Sister Mary Francis' pinched face in 3rd Grade instead of paying attention in math class. Recently, I've been interested in deconstructing the architecture of the face to see how far I can abstract it and still capture the intangible human qualities.
I am drawn to rich, vibrant color and a whimsical, narrative approach to painting. My characters are quirky people painted with a sense of sophistication. The backgrounds of my paintings are typically thick, saturated pigment applied with a palette knife. I then draw back into the paint with symbols and words adding a linear and textural quality to the surface. I sometimes even include those elusive math symbols. Sister Mary Francis would be proud.
Brenda York joined Society6 on March 27, 2014.