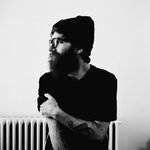 Brian William Green
I wander the streets day by day watching strangers I see along my walks. I have spent the past few years traveling documenting the interactions of people. My work focuses on moments that give a look into peoples lives. Capturing fragments of day to day life showing the relationship a person has with their surroundings. More specifically, I am interested in creating work that reflects on existence. I am not really seeking out a bigger picture with people other than the moment they give me in their passing, That is enough for me. Brian William Green joined Society6 on August 6, 2012
More
I wander the streets day by day watching strangers I see along my walks. I have spent the past few years traveling documenting the interactions of people.
My work focuses on moments that give a look into peoples lives. Capturing fragments of day to day life showing the relationship a person has with their surroundings.
More specifically, I am interested in creating work that reflects on existence. I am not really seeking out a bigger picture with people other than the moment they give me in their passing, That is enough for me.
Brian William Green joined Society6 on August 6, 2012.
Brian William Green's Store
6 result
Filter