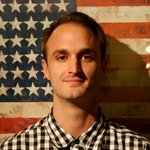 Brian Lindstrom
SUPREME BY DESIGN. BUILT FOR GOOD. Raised on the Wild-Wild-Westcoast of Southern California, Brian Lindstrom is a designer that specialize in identities, branding, and logos. Founder of Lindstrom Works and creator of 50 BUILT and Bases Loaded Series. To talk about design, surfing, sports, or life: brian at lindstromworks.com Brian Lindstrom joined Society6 on November 17, 2011
More
SUPREME BY DESIGN. BUILT FOR GOOD.
Raised on the Wild-Wild-Westcoast of Southern California, Brian Lindstrom is a designer that specialize in identities, branding, and logos.
Founder of Lindstrom Works and creator of 50 BUILT and Bases Loaded Series.
To talk about design, surfing, sports, or life: brian at lindstromworks.com
Brian Lindstrom joined Society6 on November 17, 2011.