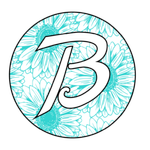 Brianna Heyer
Illustrator that combines a background of studio art and psychology to create an edgier style. I prefer to work by hand, but often render my pieces using Adobe illustrator and Photoshop. I dabble in character design, illustration, painting and pattern design. I will do custom pattern designs or Tshirt graphics upon request. Brianna Heyer joined Society6 on April 30, 2014
More
Illustrator that combines a background of studio art and psychology to create an edgier style. I prefer to work by hand, but often render my pieces using Adobe illustrator and Photoshop. I dabble in character design, illustration, painting and pattern design.
I will do custom pattern designs or Tshirt graphics upon request.
Brianna Heyer joined Society6 on April 30, 2014.