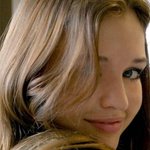 BriannasArtwork
Brianna is a full time Canadian artist born and raised in Georgetown, Ontario, just up the hill from Glen Williams. After residing in Toronto for a couple of years, she now lives in Halton Hills, Ontario with her loving and supportive husband. She is self-taught and earned a diploma in graphics design with Honors. Her love for art and creating originated in early childhood, with her early style being realism, focussing mainly on nature, landscapes and portraits. After college and during her short time in the city, she found herself missing the quieter, slower pace back home. This is when her appreciation and exploration into folk art started. She has been working as a folk artist creating the 'Hilly Series' for the last few years and this is her main area of focus. Her only exception being her 'Recycle Series' paintings, that she creates with the dried paint leftover on her palette from creating her folk art. The 'Hilly Series' paintings feature fond childhood memories of playing outside with friends and family, and of her grandmother's farmhouse in Glen Williams that had open fields, wandering horses, a forest backdrop, and a farm cat and dog that lived in the barn. Many of these memories, mixed with new experiences in life, with her husband, and all the places they have been together, inspire her paintings. Some other influences in her work include: the energy experienced in the city; the charm of Huntsville and Collingwood, Ontario; and Ireland, her favourite place. Brianna's folk art is unique with more of a contemporary approach to the style using a mix of folk naivety and realism for a clean, detailed finish to her paintings. Brianna's Folk art is fun and whimsical, with a little bit of funk. Her sweet characters create both dreamy but relatable stories and scenes that will charm your pants off. Her use of bright and vibrant colours cast a cheer in the air that will pull you right in. Each scene is beautiful and moving and emits the warmth you feel that will cast a smile on your face. BriannasArtwork joined Society6 on October 4, 2013
More
Brianna is a full time Canadian artist born and raised in Georgetown, Ontario, just up the hill from Glen Williams. After residing in Toronto for a couple of years, she now lives in Halton Hills, Ontario with her loving and supportive husband. She is self-taught and earned a diploma in graphics design with Honors. Her love for art and creating originated in early childhood, with her early style being realism, focussing mainly on nature, landscapes and portraits. After college and during her short time in the city, she found herself missing the quieter, slower pace back home. This is when her appreciation and exploration into folk art started. She has been working as a folk artist creating the 'Hilly Series' for the last few years and this is her main area of focus. Her only exception being her 'Recycle Series' paintings, that she creates with the dried paint leftover on her palette from creating her folk art.
The 'Hilly Series' paintings feature fond childhood memories of playing outside with friends and family, and of her grandmother's farmhouse in Glen Williams that had open fields, wandering horses, a forest backdrop, and a farm cat and dog that lived in the barn. Many of these memories, mixed with new experiences in life, with her husband, and all the places they have been together, inspire her paintings. Some other influences in her work include: the energy experienced in the city; the charm of Huntsville and Collingwood, Ontario; and Ireland, her favourite place. Brianna's folk art is unique with more of a contemporary approach to the style using a mix of folk naivety and realism for a clean, detailed finish to her paintings. Brianna's Folk art is fun and whimsical, with a little bit of funk. Her sweet characters create both dreamy but relatable stories and scenes that will charm your pants off. Her use of bright and vibrant colours cast a cheer in the air that will pull you right in. Each scene is beautiful and moving and emits the warmth you feel that will cast a smile on your face.
BriannasArtwork joined Society6 on October 4, 2013.