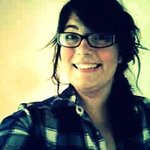 Brighter Side
Wannabe chef, photographer and writer who misses the days of "Double Dare" on Nickolodeon. She likes to collect ballet flats and cardigan sweaters...a wardrobe envied by librarians everywhere. Her ultimate goal in life is to make the world sunnier, one bright side at a time. All earnings from purchases fund her mission trip to India in 2012.
Read more
Brighter Side's Store
Filter
You are currently on society6.com.