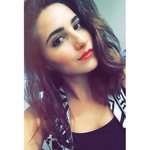 Britney Elizabeth
I have taken my passion for art & created a company that provides you with the opportunity to purchase my unique artwork on a variety of items at www.britneyelizabeth.com. I also have an Etsy shop (https://www.etsy.com/shop/BritneyElizabethArt) where you can purchase additional items, including digital downloads. Social Media Links: Instagram: @britney_elizabeth ; @art_by_britney Facebook: https://www.facebook.com/britneyelizabethLLC Twitter: @art_by_britney Pinterest: http://www.pinterest.com/ArtbyBritney/ Britney Elizabeth joined Society6 on September 28, 2014
More
I have taken my passion for art & created a company that provides you with the opportunity to purchase my unique artwork on a variety of items at www.britneyelizabeth.com. I also have an Etsy shop (https://www.etsy.com/shop/BritneyElizabethArt) where you can purchase additional items, including digital downloads.
Social Media Links: Instagram: @britney_elizabeth ; @art_by_britney Facebook: https://www.facebook.com/britneyelizabethLLC Twitter: @art_by_britney Pinterest: http://www.pinterest.com/ArtbyBritney/
Britney Elizabeth joined Society6 on September 28, 2014.