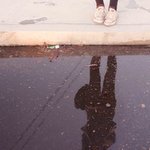 Brittanie Renoj
I am a los angeles based freelance photographer/cinematographer/blogger and founder of LA Fotografa Creative Studios. I love to take pics and tell stories with my camera; giving a voice to the voiceless. I like long walks on the beach, eating delicious food, synchronized dance moves, and from time to time jam out to the soulful sounds of the Backstreet boys. Brittanie Renoj joined Society6 on November 2, 2013
More
I am a los angeles based freelance photographer/cinematographer/blogger and founder of LA Fotografa Creative Studios.
I love to take pics and tell stories with my camera; giving a voice to the voiceless. I like long walks on the beach, eating delicious food, synchronized dance moves, and from time to time jam out to the soulful sounds of the Backstreet boys.
Brittanie Renoj joined Society6 on November 2, 2013.
Brittanie Renoj's Store
27 results
Filter