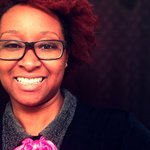 Brittany Bevelle
Hi my name is Brittany Bevelle and I am the resident Cool Kid at Brittany Bevelle Art. Let's say I started this creative journey when I was in high school. I was always sketching something, usually eyes (don't ask), and I ended up taking AP Art. I loved Art, but for some (obvious) reasons, I wimped out when it came out to choosing it for a college major. Instead I chose computer science. I love being an engineer. There's so much creativity and art that goes into programming and inventing. But, it's not the art I was used to doing in high school. So, my senior year of college I started a jewelry business making button earrings. Making button earrings was great, but not exactly cost effective. So, I switched to making jewelry using images from space. The perfect business that allowed me to be an engineer AND an artist. It's been crazy fun so far, and I've even been featured in Entrepreneur Magazine. Now I want to focus more on my illustration. My goal is to go to art school and ball all day err day. Find me online: www.brittanybevelle.com brittanybevelle.etsy.com www.twitter.com/brittanybevelle plus.google.com/+BrittanyBevelle instagram.com/brittanybevelle Brittany Bevelle joined Society6 on May 1, 2014
More
Hi my name is Brittany Bevelle and I am the resident Cool Kid at Brittany Bevelle Art.
Let's say I started this creative journey when I was in high school.
I was always sketching something, usually eyes (don't ask), and I ended up taking AP Art. I loved Art, but for some (obvious) reasons, I wimped out when it came out to choosing it for a college major.
Instead I chose computer science.
I love being an engineer. There's so much creativity and art that goes into programming and inventing. But, it's not the art I was used to doing in high school.
So, my senior year of college I started a jewelry business making button earrings. Making button earrings was great, but not exactly cost effective. So, I switched to making jewelry using images from space. The perfect business that allowed me to be an engineer AND an artist. It's been crazy fun so far, and I've even been featured in Entrepreneur Magazine.
Now I want to focus more on my illustration. My goal is to go to art school and ball all day err day.
Find me online: www.brittanybevelle.com brittanybevelle.etsy.com www.twitter.com/brittanybevelle plus.google.com/+BrittanyBevelle instagram.com/brittanybevelle
Brittany Bevelle joined Society6 on May 1, 2014.
Brittany Bevelle's Store
9 result
Filter