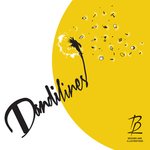 Brittney Taylor
My name is Brittney Lawrence and I'm a Graphic Designer/Illustrator. 21. Virgo. Art. Music. Body Mods. Tumblr: missbrittx DeviantArt: brittneybandit Instagram: brittneytaylor13 If you buy something and you have an instagram, make sure you tag me @brittneytaylor13 and tag it with #BrittsSocietyArt ! :) Brittney Taylor joined Society6 on August 23, 2013
More
My name is Brittney Lawrence and I'm a Graphic Designer/Illustrator.
Virgo. Art. Music. Body Mods. Tumblr: missbrittx DeviantArt: brittneybandit Instagram: brittneytaylor13 If you buy something and you have an instagram, make sure you tag me @brittneytaylor13 and tag it with #BrittsSocietyArt ! :)
Brittney Taylor joined Society6 on August 23, 2013.