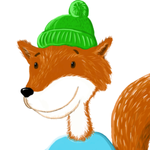 brodyquixote
I'm David Brodie, an artist working in all media, from photography to digital art, from oil painting to acrylics, and add in some film making too and you just about have the gist of me! It gives me great pleasure to create something from nothing, from the little germ of an idea in my noggin, to working through it and getting it out on canvas or film. Have a look through my work, and if it makes you smile then please feel free to share or like. And if it really strikes a chord with you, then treat yourself to it! Thanks again pals. Davy Brodie brodyquixote joined Society6 on March 3, 2014
More
I'm David Brodie, an artist working in all media, from photography to digital art, from oil painting to acrylics, and add in some film making too and you just about have the gist of me!
It gives me great pleasure to create something from nothing, from the little germ of an idea in my noggin, to working through it and getting it out on canvas or film.
Have a look through my work, and if it makes you smile then please feel free to share or like.
And if it really strikes a chord with you, then treat yourself to it!
Thanks again pals.
Davy Brodie
brodyquixote joined Society6 on March 3, 2014.