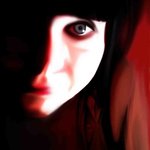 brooke aime
fear is the only thing that can slow you. proceed with ambition and drive. fear not for opportunity presents itself to those willing to move with it's changes. dare to change.
growing from a rich history of visual art and creative thought, brooke aime is the story of a girl with big dreams.equipped with unlimited enthusiasm and fresh, innovative ideas.
available for freelance creativity such as branding, conceptual development, advertising, graphic design, digital painting + more
♥
do you dare?
Read more
brooke aime's Store
50 results
Filter