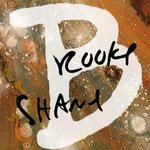 Brooke Shane
A literal and open-hearted biography I am completely self-taught. I've never been taught how to portray and much less how to do realistic portraits. By observing everything, learning from the greats constantly and with a huge personal effort, I try to make each portrait I do better than the last one. With it I really wish that by using this skill that I have, somehow be able to help others. My way to do it, is by giving 50% of the benefits to following foundations (I wish one da can be more): - Heal the world for Children - Michael Jackson's Legacy I thank God for this gift every day. I love you Brooke Shane joined Society6 on February 28, 2015
More
A literal and open-hearted biography
I am completely self-taught. I've never been taught how to portray and much less how to do realistic portraits. By observing everything, learning from the greats constantly and with a huge personal effort, I try to make each portrait I do better than the last one. With it I really wish that by using this skill that I have, somehow be able to help others. My way to do it, is by giving 50% of the benefits to following foundations (I wish one da can be more):
Heal the world for Children

Michael Jackson's Legacy
I thank God for this gift every day. I love you
Brooke Shane joined Society6 on February 28, 2015.