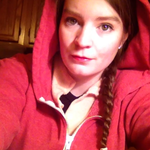 Brose FineArt
Brose is currently stationed out of CT. She is working towards making her art more available to the public. She is a student and continuing her education in business alongside making art. Art is her passion and this year she is throwing herself into the world of art. Any and all support is appreciated. We look forward to this new found relationship with Society6. Let's see where our art can take us. Thank you for following! Brose FineArt joined Society6 on January 7, 2014
More
Brose is currently stationed out of CT. She is working towards making her art more available to the public. She is a student and continuing her education in business alongside making art. Art is her passion and this year she is throwing herself into the world of art. Any and all support is appreciated. We look forward to this new found relationship with Society6. Let's see where our art can take us.
Thank you for following!
Brose FineArt joined Society6 on January 7, 2014.
Brose FineArt's Store
7 results
Filter