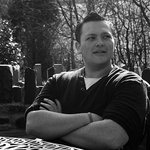 Matt Brown
Matt Brown is a Photographer and Digital Artist from the United Kingdom with a creative flair and eye for detail. His main photographic interests are landscape and portraiture, with a modern and creative twist. Many of his images try to depict the beauty of the subject and take the literal translation of photographer meaning to paint with light, he also uses his experience to enhance the images where possible with digital manipulation. He is a current member of the Royal Photographic Society and the Institute of Photography and sells his images locally and online. Matt Brown joined Society6 on May 22, 2014
More
Matt Brown is a Photographer and Digital Artist from the United Kingdom with a creative flair and eye for detail.
His main photographic interests are landscape and portraiture, with a modern and creative twist.
Many of his images try to depict the beauty of the subject and take the literal translation of photographer meaning to paint with light, he also uses his experience to enhance the images where possible with digital manipulation.
He is a current member of the Royal Photographic Society and the Institute of Photography and sells his images locally and online.
Matt Brown joined Society6 on May 22, 2014.
Matt Brown's Store
29 results
Filter