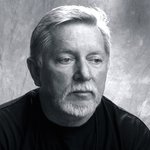 bsvc
In my travels around the world I am always on the lookout for interesting subject matter. As a professional videographer, cameraman and a graphic design graduate of the Ontario College Of Art In Toronto Ontario, I have acquired a large of amount of visual elements that I can later combine and use in interesting ways to express what I felt at the time I captured that perfect moment with my camera. I enjoy searching for new material and can't wait to get back home to explore the new potential that computer technology has brought to creative expression.. All my work is original throughout the combined medias I use and completely hand painted and executed by use of the electronic pen and a wacom tablet. The incredible brushes that can be assigned to this pen can simulate the painting feel and action of watercolor, oils, pastels, you name it but the expression itself is still in the control of the hand and the eye of the creator for the enjoyment of the beholder. To see my commercial video productions please visit my video website (www.bsvc-video.com) email: bsalo@bsvc-video.com bsvc joined Society6 on August 31, 2012
More
In my travels around the world I am always on the lookout for interesting subject matter. As a professional videographer, cameraman and a graphic design graduate of the Ontario College Of Art In Toronto Ontario, I have acquired a large of amount of visual elements that I can later combine and use in interesting ways to express what I felt at the time I captured that perfect moment with my camera. I enjoy searching for new material and can't wait to get back home to explore the new potential that computer technology has brought to creative expression.. All my work is original throughout the combined medias I use and completely hand painted and executed by use of the electronic pen and a wacom tablet. The incredible brushes that can be assigned to this pen can simulate the painting feel and action of watercolor, oils, pastels, you name it but the expression itself is still in the control of the hand and the eye of the creator for the enjoyment of the beholder.
To see my commercial video productions please visit my video website (www.bsvc-video.com) email: bsalo@bsvc-video.com
bsvc joined Society6 on August 31, 2012.
Vneck Tshirts by bsvc
24 results
Filter