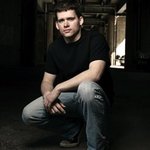 Budroo
Hello I'm Budroo Killswitch, a graphic designer originally from Indiana now living in Kentucky. I create a lot of abstract and experimental and a lot of typography work If you would like to see more of my work please email me and i'll be happy to send you my portfolio, or if you have a project you would like to chat about I'm all ears. (budroo2689@gmail.com) Budroo joined Society6 on November 26, 2016
More
Hello I'm Budroo Killswitch, a graphic designer originally from Indiana now living in Kentucky. I create a lot of abstract and experimental and a lot of typography work If you would like to see more of my work please email me and i'll be happy to send you my portfolio, or if you have a project you would like to chat about I'm all ears.
(budroo2689@gmail.com)
Budroo joined Society6 on November 26, 2016.
Budroo's Store
26 results
Filter