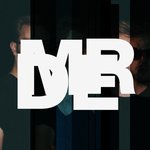 WEAREMRDE
We are mrde, a young creative collective from Dresden | Germany. mrdes work is the hybridization of photography, architecture, design and illustration. The foundation of our inspiration is our academical background in communication studies, media design and architecture as digital natives and tech enthusiasts. WEAREMRDE joined Society6 on September 17, 2013
More
We are mrde, a young creative collective from Dresden | Germany.
mrdes work is the hybridization of photography, architecture, design and illustration.
The foundation of our inspiration is our academical background in communication studies, media design and architecture as digital natives and tech enthusiasts.
WEAREMRDE joined Society6 on September 17, 2013.
WEAREMRDE's Store
31 results
Filter