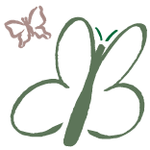 Butterfly Bay Design
Hi! My name is Keith and I am the proud father of two wonderful kids. I've always been into creative arts and do just about everything (some better than others of course)! As such, I am constantly working on improving my existing techniques and learning or creating new ones. It can be anything from sewing to painting to knitting to polymer clay. The joy is in the exploration of new mediums and color! Happily, my kids have also built this creative passion for themselves, even if they have other ways to show it. Art and artisan works play a huge part in our life. We try to just have fun with our creations, taking inspiration from anything and everything around us, big or small, animal, vegetable or mineral! My daughters and I believe that a broad set of interests leads to a more fulfilled life and hope you enjoy the results of our endeavors! What you'll find in our Society 6 gallery is primarily artwork I create, but occasionally we'll offer up a piece from my daughters as well. Thank you for taking a look and getting to know us! Butterfly Bay Design joined Society6 on January 24, 2013
More
Hi! My name is Keith and I am the proud father of two wonderful kids. I've always been into creative arts and do just about everything (some better than others of course)! As such, I am constantly working on improving my existing techniques and learning or creating new ones. It can be anything from sewing to painting to knitting to polymer clay. The joy is in the exploration of new mediums and color!
Happily, my kids have also built this creative passion for themselves, even if they have other ways to show it. Art and artisan works play a huge part in our life.
We try to just have fun with our creations, taking inspiration from anything and everything around us, big or small, animal, vegetable or mineral! My daughters and I believe that a broad set of interests leads to a more fulfilled life and hope you enjoy the results of our endeavors!
What you'll find in our Society 6 gallery is primarily artwork I create, but occasionally we'll offer up a piece from my daughters as well. Thank you for taking a look and getting to know us!
Butterfly Bay Design joined Society6 on January 24, 2013.
Butterfly Bay Design's Store
6 results
Filter