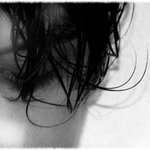 Byam Jinx Oxymoron
[Fr] Parce qu'en plus d'assembler des Suites de Mots, je brode aussi des Tissus de Pixels. Un jeu de lumière ou de perspective, c'est tout ce qu'il faut pour mon plaisir ! ¤ [En] Because beyond putting together Series of Words, I also weave Fabrics of Pixels.A play of light or of perspective, that's all I need to enjoy myself! You can also follow me there: https://www.facebook.com/ByamJinxOxymoron https://twitter.com/BJOxymoron http://byamjinxoxymoron.blogspot.fr/ Byam Jinx Oxymoron joined Society6 on November 16, 2014
More
[Fr] Parce qu'en plus d'assembler des Suites de Mots, je brode aussi des Tissus de Pixels. Un jeu de lumière ou de perspective, c'est tout ce qu'il faut pour mon plaisir ! ¤ [En] Because beyond putting together Series of Words, I also weave Fabrics of Pixels.A play of light or of perspective, that's all I need to enjoy myself!
You can also follow me there: https://www.facebook.com/ByamJinxOxymoron https://twitter.com/BJOxymoron http://byamjinxoxymoron.blogspot.fr/
Byam Jinx Oxymoron joined Society6 on November 16, 2014.