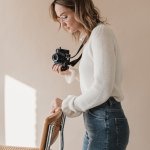 byDenize / photography and prints inspired by the sun ✺
I'm a creative photographer and graphic designer from the Netherlands inspired by nature and beautiful places. I photograph interior, food & products, but what I love the most is traveling around the globe and capturing this.
Always searching for the most beautiful sunsets, palmtrees, beaches and cities. With my prints I'll bring them to you.
www.bydenize.nl / Stay connect on IG @bydenize
Read more