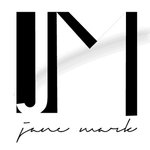 byJaneMark
I love to create stuff and be inspired by the endless opportunities surrounding us. I'm currently working on my own little creative universe, which is mostly printed materials (or in soft copies for download) under the names BLACK LINES / little black lines. Black lines – is where anything starts. It's the soft pencil lines starting a drawing, or the endless small lines and strokes in a text font. Black lines are also the empty space or the imagination and inspiration, that comes especially from reading in between the lines. www.byjanemark.com byJaneMark joined Society6 on November 26, 2015
More
I love to create stuff and be inspired by the endless opportunities surrounding us. I'm currently working on my own little creative universe, which is mostly printed materials (or in soft copies for download) under the names BLACK LINES / little black lines.
Black lines – is where anything starts. It's the soft pencil lines starting a drawing, or the endless small lines and strokes in a text font. Black lines are also the empty space or the imagination and inspiration, that comes especially from reading in between the lines.
www.byjanemark.com
byJaneMark joined Society6 on November 26, 2015.