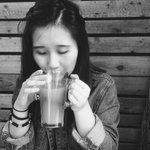 Jlylee
Hello~ I'm Jodie! I'm currently studying BA(Hons) Graphic Design (Visual Communication and Illustration) at University of West London. Lover of all things creative (particularly pretty patterns, clean lines and lettering), odd thinkers, the beautifully weird and tea. Aspiring designer/illustrator/half-decent creative human wanting to share her work, inspirations and adventures with the world! Thanks for stopping by – please contact me about any queries. Find me: Behance: behance.net/jlylee Instagram (work): @jlylee_ (personal) @jodiielee Snapchat: jodiielee Redbubble: www.redbubble.com/people/jodiielee Jlylee joined Society6 on January 16, 2015
More
Hello~
I'm Jodie! I'm currently studying BA(Hons) Graphic Design (Visual Communication and Illustration) at University of West London.
Lover of all things creative (particularly pretty patterns, clean lines and lettering), odd thinkers, the beautifully weird and tea. Aspiring designer/illustrator/half-decent creative human wanting to share her work, inspirations and adventures with the world!
Thanks for stopping by – please contact me about any queries.
Find me: Behance: behance.net/jlylee Instagram (work): @jlylee_ (personal) @jodiielee Snapchat: jodiielee Redbubble: www.redbubble.com/people/jodiielee
Jlylee joined Society6 on January 16, 2015.
Jlylee's Store
9 result
Filter