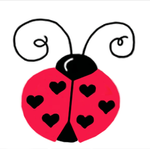 C Vandenberg
Hello and Welcome
Are you an interior designer or do you stage homes and need images for your client?
Are you a builder or an architect needing images for your new office building, commercial building, hotel, resort, restaurant, or hospital?
Or are you just looking for a unique pillow, tote bag, notebook, or phone case?
… VandenBerg Pro Photo has or can provide the images you need.
We offer images of beautiful vistas, nature's creations, commercial activities, and the small, overlooked parts of the world.
We take pride in finding subjects that will be a perfect addition for your needs.
The photos in the portfolio were gathered from places both near and far:
at a botanic garden taking dreamy flower photos
at a waterfall looking for that silky water look
up early (or late) for just the right light at sunrise (or sunset)
in a forest trying to find fox or an owl nest with cute little owlets
out in a vineyard or orchard in the springtime
at a construction site
up close making a macro photo
by a barn in a farmers field
next to a lake to catch the colors and pattern of a reflection
in a park by a picnic table taking stock photos
at a junkyard by an old truck to capture its rusty texture
in a kitchen photographing food
among the beautiful leaves in the fall
out in the dark shooting the stars or the milky way
By way of background, I started in the film days taking snapshots – of the family, the pets, and the places we visited. My hobby went to something more because of hockey. It was at a hockey game that it became very clear that I needed to both understand how great images are made and what equipment would get me there. When some of the photos were published and won some contests, we noticed that traveling became more interesting and the photos were getting a lot better … that the hobby was becoming more of a passion.
We have been serious about photography since about 2000, survived the film to digital transition, and basically have been loving every minute of it. Photography makes time almost stand still so that nothing else seems to exist, lets me see and hear things that we missed before, and is a whole lot of fun (both artistically and technically).
Lastly a little trivia – the name VandenBerg (van den berg) means >from the mountain< in Dutch. It seems that a long time ago, the family business entailed traveling via ship to the British highlands to secure wood for building dikes back in Holland. Maybe that is where we get our love of travel … and what is travel without photography, right?
Thank you for stopping by – I appreciate your taking the time to visit my collection of photographs. If you make a purchase, I'd love to hear from you.
Also, if you are looking to make a purchase of more than one item please be sure to let me know so we can work out a pricing deal to accommodate it. Additionally, I am available to discuss quotes for special orders and, of course, to answer your questions.
Contact: info@vandenbergprophoto.com info@goclickblog.com
Read more
C Vandenberg's Store
Filter