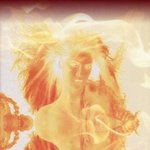 Christy Miller
I received my "Associates Degree of Science in Graphic Design" at Westwood College in 2015, where I studied graphic design. In 2007, I began teaching myself how to use programs such as, Daz 3D, Bryce, Jasc Corel Paintshop & Animation. To my surprise, I was able to learn quickly on how to create many images on these and other programs. I was able to pick up on several Adobe programs as well. In 2013, I decided to persue a full time life in graphic design. While in school, I learned about photography. I have taken what I have learned and put them both together...my love for graphic design and photography. Many of my photos are images that I have taken myself with my camera and then used photoshop to edit them. Christy Miller joined Society6 on April 16, 2016
More
I received my "Associates Degree of Science in Graphic Design" at Westwood College in 2015, where I studied graphic design.
In 2007, I began teaching myself how to use programs such as, Daz 3D, Bryce, Jasc Corel Paintshop & Animation. To my surprise, I was able to learn quickly on how to create many images on these and other programs. I was able to pick up on several Adobe programs as well. In 2013, I decided to persue a full time life in graphic design. While in school, I learned about photography. I have taken what I have learned and put them both together...my love for graphic design and photography. Many of my photos are images that I have taken myself with my camera and then used photoshop to edit them.
Christy Miller joined Society6 on April 16, 2016.
Christy Miller's Store
40 results
Filter