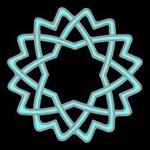 Cabana Boy Production
I'm Myriam. The artist behind Cabana Boy Productions. Welcome to my Society6 store where you will find prints and other goodies at great prices. If you would like to see original artwork, check out my website: http://cabanaboyproductions.com/ If you would like signed prints or to buy originals, check out my Etsy: https://www.etsy.com/shop/cabanaboyproductions But for more variety and awesome prices, Society6 is the place to be. Thanks for stopping by!!!! ~myriam Cabana Boy Production joined Society6 on July 28, 2017
More
I'm Myriam. The artist behind Cabana Boy Productions.
Welcome to my Society6 store where you will find prints and other goodies at great prices.
If you would like to see original artwork, check out my website: http://cabanaboyproductions.com/
If you would like signed prints or to buy originals, check out my Etsy: https://www.etsy.com/shop/cabanaboyproductions
But for more variety and awesome prices, Society6 is the place to be.
Thanks for stopping by!!!! ~myriam
Cabana Boy Production joined Society6 on July 28, 2017.
Cabana Boy Production's Store
494 results
Filter