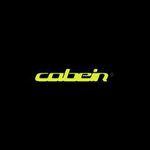 Cabein
I am a Graphic Designer, graduated with from the London College of Communication in 2005. Working in print, illustration, web, branding, book design and recently sculpture.
Cabein (ka-b-en) was formed in 2000 as a site to showcase my work and has developed over the years into it's current form as a small collection of selected projects, Blog and Shop.
The name came about as a way around search optimization by inventing a word, and giving this word meaning over time through the work I produce.
Regards. cabein.com
Read more