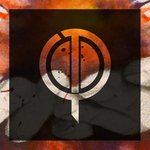 Caelum Picta - Christopher Gonzales
Resident up north in the United States, honing my skills as an artist for the future. I dabble in many styles of art; however, I mainly find myself working with traditional realism or abstract and illustrative artwork. Facebook: facebook.com/chrisjgonzalesart Twitter: twitter.com/caelum_picta deviantArt: caelumpicta.deviantart.com Caelum Picta - Christopher Gonzales joined Society6 on December 15, 2014
More
Resident up north in the United States, honing my skills as an artist for the future. I dabble in many styles of art; however, I mainly find myself working with traditional realism or abstract and illustrative artwork.
Facebook: facebook.com/chrisjgonzalesart Twitter: twitter.com/caelum_picta deviantArt: caelumpicta.deviantart.com
Caelum Picta - Christopher Gonzales joined Society6 on December 15, 2014.