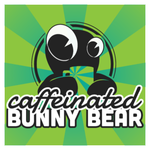 by Alexandra Gregor
Hi, I'm Alexa and I'm a freelance Illustrator. While most of my client work consists of layouts and Design stuff I love drawing and painting even more. So all the drawings and illustrations I love and that aren't part of a commission will be part of this shop on this amazing platform! If you're interested in anything else of my work or have a wish for a special custom illustration, just head over to my website http://www.gregor-illustration.de/ or hit me a note to kontakt@gregor-illustration.de. More: http://gregor-illustration.tumblr.com/ Photo Based works: https://www.inprnt.com/profile/alexagregor/ by Alexandra Gregor joined Society6 on February 22, 2014
More
Hi, I'm Alexa and I'm a freelance Illustrator.
While most of my client work consists of layouts and Design stuff I love drawing and painting even more. So all the drawings and illustrations I love and that aren't part of a commission will be part of this shop on this amazing platform!
If you're interested in anything else of my work or have a wish for a special custom illustration, just head over to my website http://www.gregor-illustration.de/ or hit me a note to kontakt@gregor-illustration.de.
More: http://gregor-illustration.tumblr.com/
Photo Based works: https://www.inprnt.com/profile/alexagregor/
by Alexandra Gregor joined Society6 on February 22, 2014.