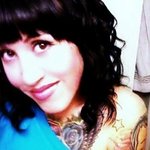 Caitie Lou
I love creating images of people (I just find them the most fascinating) - I specialize in surreal portraiture & custom tattoo design work. I dabble in computer graphics & Photoshop when the mood strikes. Art is my love...
Facebook: http://www.facebook.com/CaitieLou23 Etsy: http://www.etsy.com/shop/CaitieLou23
Read more
You are currently on society6.com.