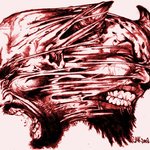 The Caktuz Kollection
Award winning illustrator & designer, Caktuz, has worked with some of the most exclusive stars, corporate entities, and lifestyle brands today. Media icons such as DC Comics, Melvin Van Peebles, Wesley Snipes, and Spike Lee have requested his assistance in their productions.
Here is a sampling of some of his most notable works. For more visit www.caktuztree.com
Read more
The Caktuz Kollection's Store
Filter
You are currently on society6.com.