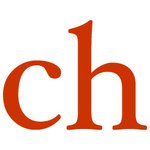 Callum Hepburn
"A designer knows he has achieved perfection not when there is nothing left to add, but when there is nothing left to take away." –Antoine de Saint-Exupéry.
Callum Hepburn is a graduate of Graphic Design from Duncan of Jordanstone College of Art & Design, based in Dundee, Scotland.
Here at society6 he sells certain pieces from his portfolio, in order that a person who appreciates such an illustration or design can purchase one of his (or her) very own to hang in the living or dining room.
Thank you for visiting.
Read more
Callum Hepburn's Store
3 results
Filter