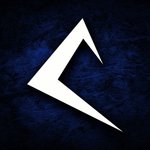 Calvinator Designs™
Calvinator Designs™ is a trademark created by Calvin Head, a graphic design student at Grenadi School of Design. Follow me on social media! • facebook.com/calvinator.graphicdesign • instagram.com/calvin_head • behance.net/calvinator • twitter.com/calvinator1994 • pinterest.com/calvinator1994 • youtube.com/user/calvinatordesigns You can now purchase my designs and photography prints online: • society6.com/calvinatordesigns • artflakes.com/en/shop/calvinatordesigns If you have any requests, please send an email to calvin_head@hotmail.com and I'll try to respond as quickly as possible! Cheers, Calvinator Calvinator Designs™ joined Society6 on October 23, 2013
More
Calvinator Designs™ is a trademark created by Calvin Head, a graphic design student at Grenadi School of Design.
Follow me on social media! • facebook.com/calvinator.graphicdesign • instagram.com/calvin_head • behance.net/calvinator • twitter.com/calvinator1994 • pinterest.com/calvinator1994 • youtube.com/user/calvinatordesigns
You can now purchase my designs and photography prints online: • society6.com/calvinatordesigns • artflakes.com/en/shop/calvinatordesigns
If you have any requests, please send an email to calvin_head@hotmail.com and I'll try to respond as quickly as possible!
Cheers, Calvinator
Calvinator Designs™ joined Society6 on October 23, 2013.