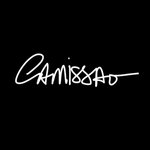 Camissao
Graphic designer and illustrator based in the UK. Follow me on Instagram: http://www.instagram.com/camissao/ Follow me on Twitter: http://twitter.com/camissaoLS /// If you buy my work, I would be grateful if you send a photo of my product in use. /// If you have any inquiries feel free to contact me at lesaulniercamille@gmail.com Camissao joined Society6 on November 23, 2016
More
Graphic designer and illustrator based in the UK.
Follow me on Instagram: http://www.instagram.com/camissao/ Follow me on Twitter: http://twitter.com/camissaoLS
/// If you buy my work, I would be grateful if you send a photo of my product in use. ///
If you have any inquiries feel free to contact me at lesaulniercamille@gmail.com
Camissao joined Society6 on November 23, 2016.