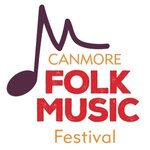 Canmore Folk Music Festival
The Canmore Folk Music Society is dedicated to bringing folk music to the residents and visitors of the beautiful Rocky Mountains in Canmore, Alberta through a relaxed community and family-friendly environment. The longest running folk music festival in Alberta, the Canmore Folk Music Festival adheres to a philosophy and legacy of folk, world, blues and roots music. Since its inception in 1978, the festival has attracted up to 21,000 music fans annually from across Southern Alberta, Western Canada, and the Northwestern United States. Join us for our 39th Annual Festival July 30 - Aug 1, 2016 Canmore Folk Music Festival joined Society6 on August 10, 2015
More
The Canmore Folk Music Society is dedicated to bringing folk music to the residents and visitors of the beautiful Rocky Mountains in Canmore, Alberta through a relaxed community and family-friendly environment. The longest running folk music festival in Alberta, the Canmore Folk Music Festival adheres to a philosophy and legacy of folk, world, blues and roots music. Since its inception in 1978, the festival has attracted up to 21,000 music fans annually from across Southern Alberta, Western Canada, and the Northwestern United States.
Join us for our 39th Annual Festival July 30 - Aug 1, 2016
Canmore Folk Music Festival joined Society6 on August 10, 2015.
Canmore Folk Music Festival's Store
104 results
Filter