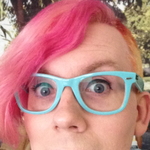 Cap Blackard
Hey there, Cap Blackard here. Illustrator and photographer.
capblackard.com/
I'm the Art Director as well as a staff writer for Consequence of Sound, an online music publication.
Consequence has an art store here on Society 6: http://society6.com/ConsequenceofSound/ There's a lot more of my work there and the proceeds go to the artists.
Read more