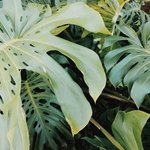 Carla Barraez
Carla Barraez is a photographer & all around creative dedicating her time to bringing some freedom to the soul via visual art. Some of her work is also available in different sizes and formats on her portfolio shop. Website: Barraezcarla.squarespace.com Blog: carlabarraez.tumblr.com Carla Barraez joined Society6 on June 9, 2014
More
Carla Barraez is a photographer & all around creative dedicating her time to bringing some freedom to the soul via visual art. Some of her work is also available in different sizes and formats on her portfolio shop.
Website: Barraezcarla.squarespace.com Blog: carlabarraez.tumblr.com
Carla Barraez joined Society6 on June 9, 2014.