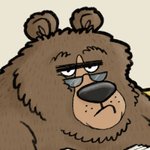 Carl Batterbee Illustration
Hello! My name is Carl Batterbee (instagram - @carlbatterbee), I'm a freelance artist living and working in Norwich, UK. I create fun, affordable artwork, aimed at the young at heart and inspired by the fun things in life i.e. biscuits, dogs, robots, dinosaurs etc.
Happy to consider any wholesale or commission enquiries.
Thanks for popping by :)
Read more
Carl Batterbee Illustration's Store