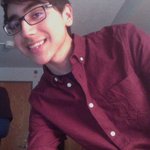 Carlos Cuevas
Welcome! My name is Carlos Cuevas and I am a Graphic Designer from the Greater Chicagoland area. I am currently working towards getting my Bachelor of Design in Graphic Design at the University of Illinois at Chicago. My interest in the design world had only just begun to scratch the surface in middle school. I have always been obsessed with how and why things look and function the way they do. This led me to experiment with basic HTML and form a process through which I tested out various combinations of code until landing on the perfect solution. I went from keeping my desk and locker perfectly organized to learning how to create and define relationships between elements on the web and print in order to create an aesthetically pleasing composition. Carlos Cuevas joined Society6 on May 23, 2014
More
Welcome! My name is Carlos Cuevas and I am a Graphic Designer from the Greater Chicagoland area. I am currently working towards getting my Bachelor of Design in Graphic Design at the University of Illinois at Chicago.
My interest in the design world had only just begun to scratch the surface in middle school. I have always been obsessed with how and why things look and function the way they do. This led me to experiment with basic HTML and form a process through which I tested out various combinations of code until landing on the perfect solution. I went from keeping my desk and locker perfectly organized to learning how to create and define relationships between elements on the web and print in order to create an aesthetically pleasing composition.
Carlos Cuevas joined Society6 on May 23, 2014.