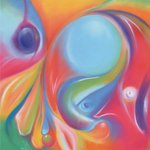 Carlos Rosario
Carlos Rosario, was born in Santo Domingo, Dominican Republic. From an early age he was attracted to the art of portrait and murals. During his high school years he was also a student of the Institute of Fine Arts. He finishes high school at the age of 17. Motivated by his passion for illustration, he decides to pursue a career in Advertising with a concentration in Illustration at the Universidad Autónoma de Santo Domingo (UASD) (Autonomous University of Santo Domingo) at the age of 18. His artwork, which is rich in abstract and realism, focalized on Portrait & Abstract Art, is characterized by the presence of a good composition, above all expressing the perfection of the technique itself and the range of cold-warm colors that spreads through the drawing itself, achieving the deepest admiration of the art. Carlos Rosario joined Society6 on September 30, 2013
More
Carlos Rosario, was born in Santo Domingo, Dominican Republic. From an early age he was attracted to the art of portrait and murals. During his high school years he was also a student of the Institute of Fine Arts. He finishes high school at the age of 17.
Motivated by his passion for illustration, he decides to pursue a career in Advertising with a concentration in Illustration at the Universidad Autónoma de Santo Domingo (UASD) (Autonomous University of Santo Domingo) at the age of 18.
His artwork, which is rich in abstract and realism, focalized on Portrait & Abstract Art, is characterized by the presence of a good composition, above all expressing the perfection of the technique itself and the range of cold-warm colors that spreads through the drawing itself, achieving the deepest admiration of the art.
Carlos Rosario joined Society6 on September 30, 2013.