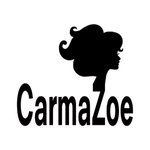 Carma Zoe
Welcome to Carma Zoe - a shop offering fine wall art print giclée for home decoration - especially suited for nursery rooms, boys room, girls room, living room and so on. Great gift idea for baby showers, housewarmings, birthday parties, Mothers and Fathers Day, Valentine Day and of course Christmas. At a very affordable price. A lot of my prints are fan-art versions of cartoonish figures or famous characters - I grew up with a lot of them and these characters have always had a special place in my heart - I simply adore them, and my work is a big declaration of love to all of them. Hope you will enjoy - thanks fo Carma Zoe joined Society6 on May 20, 2015
More
Welcome to Carma Zoe - a shop offering fine wall art print giclée for home decoration - especially suited for nursery rooms, boys room, girls room, living room and so on.
Great gift idea for baby showers, housewarmings, birthday parties, Mothers and Fathers Day, Valentine Day and of course Christmas. At a very affordable price.
A lot of my prints are fan-art versions of cartoonish figures or famous characters - I grew up with a lot of them and these characters have always had a special place in my heart - I simply adore them, and my work is a big declaration of love to all of them.
Hope you will enjoy - thanks fo
Carma Zoe joined Society6 on May 20, 2015.