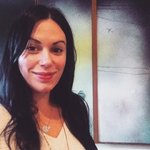 Carmen Larsen Art
www.carmenlarsen.wordpress.com Carmen is a South African born Canadian Artist and Arts Educator based in Tofino on the West coast of B.C.'s Vancouver Island. Carmen works out of her home studio located in the Pacific Rim rainforest amongst ancient old growth trees leading to Pacific Ocean beaches. Surroundings that have a powerfully deep influential connection to her creative process. Although Carmen's primary focus in her practice is painting, she also creates by means of ceramic works, mixed media sculpture, photography and drawing. Carmen's daily desire to create has resulted in a prolific collection of artwork over the past 15 years, as she typically works on multiple pieces and projects at a time. Most of her paintings are large scale objective pieces detailed with textured base layers and multiple mixed medium layers of pigments and gel glosses. Many of her works reveal evidence of her fascination with the power and fragility of nature and our connection to it, both physically and spiritually. Throughout her process, Carmen simultaneously creates smaller scale works on paper that serve as instant tangible expressions of experimental studies, an authentic exercise of freedom and vulnerability. Carmen Larsen Art joined Society6 on May 27, 2014
More
www.carmenlarsen.wordpress.com
Carmen is a South African born Canadian Artist and Arts Educator based in Tofino on the West coast of B.C.'s Vancouver Island. Carmen works out of her home studio located in the Pacific Rim rainforest amongst ancient old growth trees leading to Pacific Ocean beaches. Surroundings that have a powerfully deep influential connection to her creative process. Although Carmen's primary focus in her practice is painting, she also creates by means of ceramic works, mixed media sculpture, photography and drawing.
Carmen's daily desire to create has resulted in a prolific collection of artwork over the past 15 years, as she typically works on multiple pieces and projects at a time. Most of her paintings are large scale objective pieces detailed with textured base layers and multiple mixed medium layers of pigments and gel glosses. Many of her works reveal evidence of her fascination with the power and fragility of nature and our connection to it, both physically and spiritually. Throughout her process, Carmen simultaneously creates smaller scale works on paper that serve as instant tangible expressions of experimental studies, an authentic exercise of freedom and vulnerability.
Carmen Larsen Art joined Society6 on May 27, 2014.
Carmen Larsen Art's Store
72 results
Filter