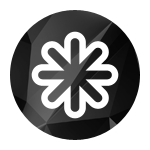 CarnationGroup
We are CarnationGroup, one progressive digital agency in Central Europe with offices in Budapest, Bucharest and Vienna, tons of work and superexciting projects spanning across the region. We ideate, design, develop, code, research, plan, measure and optimize. Oh, and we have a lot of fun too. http://www.carnationgroup.com/ https://twitter.com/carnationgroup https://www.facebook.com/CarnationGroup Check out our other creations! http://www.totoyacreatures.com/ http://www.photogotchi.com/ http://www.qrhacker.com/ http://www.moqu.us/ http://www.fittify.us/ CarnationGroup joined Society6 on December 28, 2012
More
We are CarnationGroup, one progressive digital agency in Central Europe with offices in Budapest, Bucharest and Vienna, tons of work and superexciting projects spanning across the region. We ideate, design, develop, code, research, plan, measure and optimize. Oh, and we have a lot of fun too.
http://www.carnationgroup.com/ https://twitter.com/carnationgroup https://www.facebook.com/CarnationGroup
Check out our other creations! http://www.totoyacreatures.com/ http://www.photogotchi.com/ http://www.qrhacker.com/ http://www.moqu.us/ http://www.fittify.us/
CarnationGroup joined Society6 on December 28, 2012.