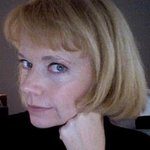 Carol Bates Designs
I'm an artist living in Berkeley, California. Follow me on Instagram if you don't mind an adorable dog or cat pic now and then, photos of my sketchbook pages, and all the crazy and beautiful things I come across on my walks through Berkeley. Follow me on Instagram: https://instagram.com/carol_bates_designs Check out my blog: https://carolbatesdesigns.com Carol Bates Designs joined Society6 on December 1, 2016
More
I'm an artist living in Berkeley, California. Follow me on Instagram if you don't mind an adorable dog or cat pic now and then, photos of my sketchbook pages, and all the crazy and beautiful things I come across on my walks through Berkeley.
Follow me on Instagram: https://instagram.com/carol_bates_designs
Check out my blog: https://carolbatesdesigns.com
Carol Bates Designs joined Society6 on December 1, 2016.