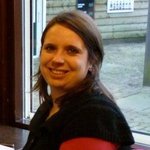 Caroline Clarkson
Thanks for visiting my page. I come from Scotland but have been living in Paris for the past ten years. My friends kept complimenting me on my photos, so I decided to join a photography website. I also have a profile on Red Bubble: http://www.redbubble.com/people/ariane14 I am currently using a Panasonic Lumix FS40. I hope you like my photos! Caroline Clarkson joined Society6 on March 17, 2013
More
Thanks for visiting my page. I come from Scotland but have been living in Paris for the past ten years.
My friends kept complimenting me on my photos, so I decided to join a photography website.
I also have a profile on Red Bubble: http://www.redbubble.com/people/ariane14
I am currently using a Panasonic Lumix FS40.
I hope you like my photos!
Caroline Clarkson joined Society6 on March 17, 2013.
Caroline Clarkson's Store
27 results
Filter