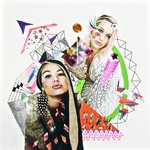 Caroline Sansone
Caroline Sansone is a recent Savannah College of Art & Design (SCAD) grad, Etsy shop owner/designer, and an up and coming pattern/surface designer. She creates fresh, fun, energetic patterns and collections, rich in color and life, for fashion, home decor, and endless other products. Her style is a balance, blending together her creativity, imagination, and photography with her painting, drawing, and digital skills. Caroline and Karissa's Etsy shop: Why Don't You Have A Seat & City of Sogni D'oro Vintage (etsy.com/shop/whydontyouhaveaseat), sells bright and cheery vintage clothing for fashion-forward females and soon to be handmade duds, using Caroline's original, digitally printed patterns and fabric! They also sell vintage, upcycled, and shabby chic chairs, restored by Caroline, using her own custom fabric/patterns. Caroline also has a Spoonflower shop, where you can purchase her designs and patterns as fabric, yardage, decal stickers, wallpaper, or wrapping paper. ----------------------------------------------------------------------------- NOTE: All my patterns/designs are protected by copyright, Caroline Sansone 2011-2014 and are available for license. New projects, collaborations and/or commission work are always welcome and wanted. If your interested, please contact me at CarolineeSansonee@yahoo.com. o Behance: www.behance.net/CarolineeSansonee (which isn't finished yet) o Etsy shop: www.Etsy.com/shop/whydontyouhaveaseat o Society6 shop: http://society6.com/CarolineSansone o Spoonflower shop: http://www.spoonflower.com/profiles/sweeetcarolineee o Instagram: http://instagram.com/#carolineesansonee o Etsy shop Twitter: https://twitter.com/CityofSogniDoro o My personal Pinterest: http://www.pinterest.com/sweettcarolinee/ o My Fitness Blog: http://www.tumblr.com/blog/gettintonednhealthy Thank you for stopping by! Caroline Sansone joined Society6 on March 20, 2013
More
Caroline Sansone is a recent Savannah College of Art & Design (SCAD) grad, Etsy shop owner/designer, and an up and coming pattern/surface designer. She creates fresh, fun, energetic patterns and collections, rich in color and life, for fashion, home decor, and endless other products. Her style is a balance, blending together her creativity, imagination, and photography with her painting, drawing, and digital skills.
Caroline and Karissa's Etsy shop: Why Don't You Have A Seat & City of Sogni D'oro Vintage (etsy.com/shop/whydontyouhaveaseat), sells bright and cheery vintage clothing for fashion-forward females and soon to be handmade duds, using Caroline's original, digitally printed patterns and fabric! They also sell vintage, upcycled, and shabby chic chairs, restored by Caroline, using her own custom fabric/patterns. Caroline also has a Spoonflower shop, where you can purchase her designs and patterns as fabric, yardage, decal stickers, wallpaper, or wrapping paper.
---
NOTE: All my patterns/designs are protected by copyright, Caroline Sansone 2011-2014 and are available for license. New projects, collaborations and/or commission work are always welcome and wanted. If your interested, please contact me at CarolineeSansonee@yahoo.com.
o Behance: www.behance.net/CarolineeSansonee (which isn't finished yet)
o Etsy shop: www.Etsy.com/shop/whydontyouhaveaseat
o Society6 shop: http://society6.com/CarolineSansone
o Spoonflower shop: http://www.spoonflower.com/profiles/sweeetcarolineee
o Instagram: http://instagram.com/#carolineesansonee
o Etsy shop Twitter: https://twitter.com/CityofSogniDoro
o My personal Pinterest: http://www.pinterest.com/sweettcarolinee/
o My Fitness Blog: http://www.tumblr.com/blog/gettintonednhealthy
Thank you for stopping by!
Caroline Sansone joined Society6 on March 20, 2013.