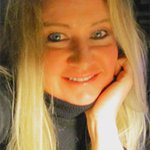 Carol Ochs
I'm inspired to draw & paint myth & wonder! And perhaps feelings unseen but felt,… magic invisible but known! I reside & work in San Diego, CA in a home-based cottage workshop & art studio, surrounded by fairy gardens and inspiration, both real and imagined! I've been told that I forgot to grow up, and am sometimes chastised because I function on the premise that magic is real. Well it only isn't, if you don't BELIEVE! Hope you find a treasure or two here for your own realm or circle of gift-giving! Thanks for stopping by! ~Carol Ochs (like "Oaks") Carol Ochs joined Society6 on June 28, 2014
More
I'm inspired to draw & paint myth & wonder! And perhaps feelings unseen but felt,… magic invisible but known!
I reside & work in San Diego, CA in a home-based cottage workshop & art studio, surrounded by fairy gardens and inspiration, both real and imagined! I've been told that I forgot to grow up, and am sometimes chastised because I function on the premise that magic is real. Well it only isn't, if you don't BELIEVE!
Hope you find a treasure or two here for your own realm or circle of gift-giving!
Thanks for stopping by!
~Carol Ochs (like "Oaks")
Carol Ochs joined Society6 on June 28, 2014.
Carol Ochs's Store
12 results
Filter