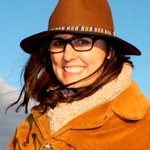 Carrie Cook Studio
A Signature Member of both Society of Animal Artists and Artists for Conservation, I actually define myself as a portrait artist, emphasizing the individual. My current series highlights individuals living at the Center for Great Apes sanctuary. There may be no better way to convey that other animals have the right to life and freedom from harm, than by focusing on species closest to our own - non-human great apes.
I was once a graphic designer in NYC, a student of Disney in L.A., and an art teacher to mildly interested middle schoolers in Colorado. But it was as head of graphic design at the Dallas Zoo, and the discomfort I felt around captive animals, that led me down my current path.
Awards include SAA's Medal of Excellence, David Shepherd's 2018 Wildlife Artist of the Year - 'Vanishing Fast' category, 'Best of Show' at Art Hop, a showcase of Texas artists, and 2nd place, Animals/Wildlife, in Artists Magazine's International Art Competition.
My work has been exhibited at San Diego's Museum of Natural History, England's Nature in Art Museum, and many points in between.
Read more
Carrie Cook Studio's Store
Filter